Bridal Services We Offer
Whether you just need your wedding dress cleaned, or need a full restoration, our wedding gown specialists are capable of handling it all. Your wedding dress is uniquely yours, which is why we tailor our bridal services specifically to each bride we work with. No two brides are the same and your experience should be tailored to you. Whether your dress is brand new or a sentimental heirloom, we are highly experienced in alterations and restoration for any style, including veils, slips, and accessories!
Alterations & Tailoring
Pre-ceremony Pressing
Gown Cleaning
Storage & Preservation
Vintage Garment Restoration
Get a Quote
Custom Fitted Alterations
When it comes to one of the biggest days of your life, you want your wedding gown to fit exactly like your dreamed it would. Don't stress wondering whether your dress will fit right – let us customize your dress specifically to you so that it fits exactly like you want it to. Our personalized approach will give you the peace of mind and confidence that your dress is receiving all of the care and detail it deserves. We can even completely change your dress if you are waiting to update mom's, grandma's, or an heirloom dress. From minor alterations to complete restorations, we can do it all.
Schedule Appointment
Our Gift To You
2 Keepsake garters with all wedding dress alterations – one to keep and one to toss, in your wedding colors!
Wedding Gown Preservation & Restoration
Your wedding dress carries with it all of your special memories, and therefore deserves dedicated focus during the care process to ensure those memories are preserved. Our certified specialists care for each gown individually – never in tandem with others. This personalized approach ensures that your gown receives the most thorough and committed care possible. Thanks to our certifications, knowledge, and experience, we are able to restore and preserve any fabric and adornments including beading, silk, lace, and more – regardless of the age or style of the garment. We've also helped many brides restore family heirloom gowns to their original beauty.
Dress Cleaning & Storage
Proper dress cleaning and storage play such a critical role in preserving your gown long-term. Vacuum, plastic, and other chemical-based seals that are traditionally used to store wedding dresses can cause potentially irreparable damage to the garment. At Jan's, our specialists wrap your gown in highly protective, pre-washed bleached muslin, with acid-free tissue paper placed in every fold for wrinkle-prevention. It is then packaged flat in a custom-designed, archival-quality wedding chest that we recommend be stored in a safe, temperature-controlled area such as under a bed or in a closet on the main floor of your home.
Certifications & Awards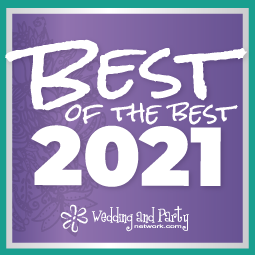 $

20

OFF Gown Cleaning & Restoration
Complete the form below to Get a Quote!
Get A Dress Cleaning Quote!
Complete the form below to receive an estimate for your wedding gown cleaning and we will contact you with more information.